The Nippon Connection Film Festival is back for its 21st edition this year, held exclusively online from June 1-6, 2021.
Filled with entertainment, cultural events and a general celebration of Japan, the full schedule, tickets and information are now on the festival website at NipponConnection.com.
Ahead of the festival launch, we took a look at a number of films on the program. With 80 movies to browse, and only a week to watch them all, here's a handpicked selection of 11 favorites we've seen over the past year.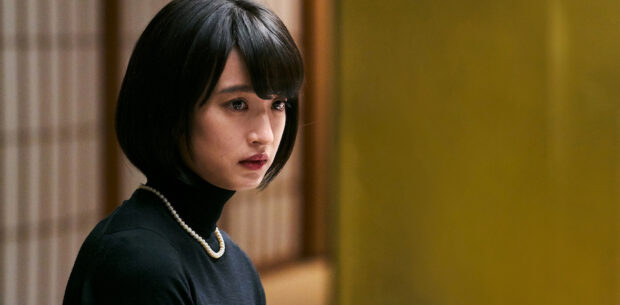 Artistocrats
Fresh from IFFR 2021, the third feature film by Sode Yukiko – continued Mime-mime (2008) and Good stripes (2015) – is an adaptation of a novel by Mariko Yamauchi (Japanese girls never die). It follows the parallel stories of Tokyo-bsed Hanako Haibara (Mugi Kadowaki) and provincial Miki Tokioka (Kiko Mizuhara). Beautifully shot and impeccably cast, Yukiko's film unfolds in book chapters to portray a life, well … lived. Read the full review.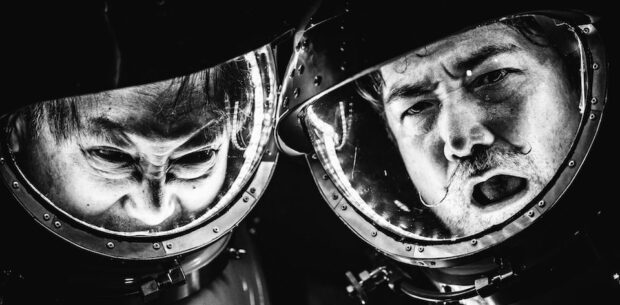 LOCK
It's been just over a decade since the Tohoku earthquake and the ensuing Fukushima nuclear disaster on March 11, 2011. Kaizo Hayashi's black and white film divides the narrative in three ways, as a crew of men is assigned to the immediate nuclear response. to run away. In the next two sections, we see how their lives are irrevocably changed in the years that follow. It's a powerful piece that remains captivating until the very end. Read the full review.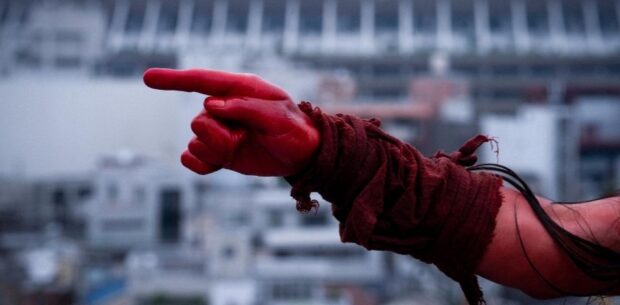 the Day of destruction
One of our picks for the best film of 2020. If the world hadn't really been in the grip of a global pandemic, it would have fallen in Japanese theaters on July 24, 2020, the opening day of the Olympic Games in Tokyo. If that was the case, some people might have characterized him as furiously seditious. In the absence of this great event, it presents itself as a cry of rebellion in the void of an indifferent world. Backed by Japanese death metal, it's a frenzied mix of sound, vision and fury that it's impossible to be listless of. Yes, it's a little shitty right now, director Toshiaki Toyoda seems to be saying, but something is up to you. Read the full review.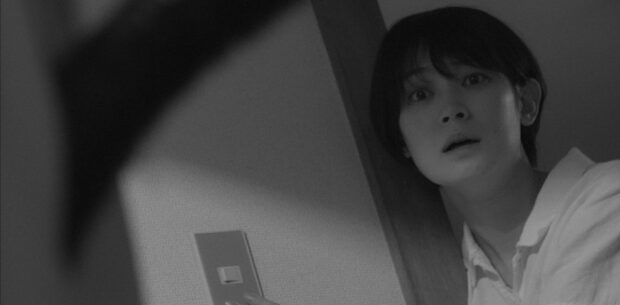 Foreign matter: complete edition
Have you ever been unable to decide whether you just witnessed some outrageous work of genius or utter madness after watching a movie? Now, have you ever felt this feeling a few times in the first ten minutes of a movie? In the abstract plot, squid-like creatures appear and begin to spread across Japan. Creatures are part of everyday life, much like a pest you just got used to. At least until everything takes a bit of a turn. Read the full review.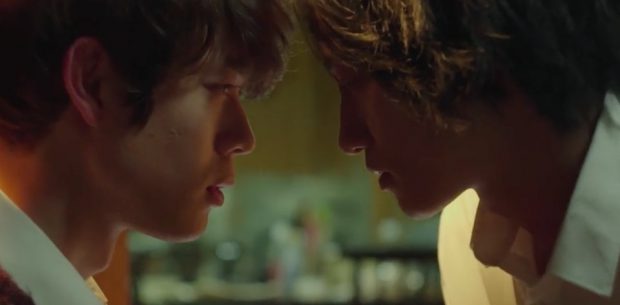 His
After the double punch of 2019 Just only love and the wonderful Little nights, little love, the prolific Rikiya Imaizumi brings her delicate touch and character to contemporary LGBTQI + issues in Japan, in particular the right of a same-sex couple to be recognized as parents. Read the full review.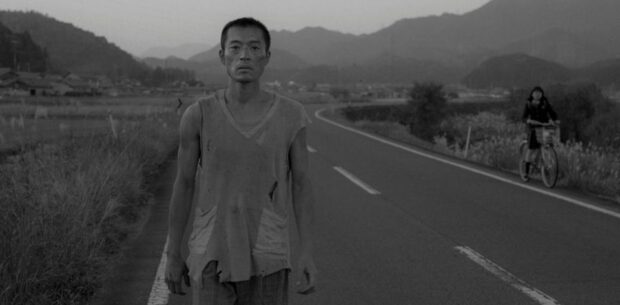 Kontora
A visually striking and often mysterious family drama, Anshul Chauhan's film does not offer easy answers, but captivates from first to last frame. It is ostensibly about Sora (Wan Marui), a young girl who discovers her grandfather's WWII diary and begins to search her hometown for a hidden secret. Crisp shot with the sumptuous photograph of Maxim Golomidov, it's hard not to be captivated by this elegant and mystical twist on the coming-of-age tale. Read the full review.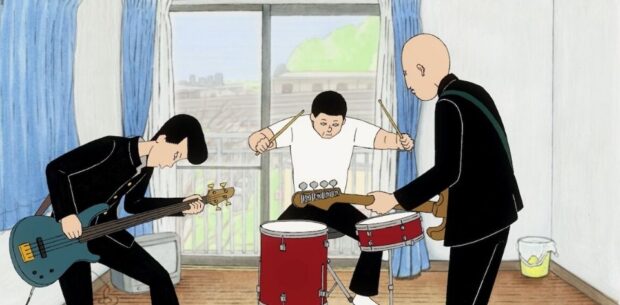 On-Gaku: our sound
This rotoscoped animation has deceptively sophisticated movement, perfectly capturing that moment in the creative process where everything comes together (and sometimes falls apart). It also pins up some of the tropes of modern manga / anime, although it is an adaptation of the actual manga by Hiroyuki Osashi. Clearly a labor of love, if you don't dig the animation style just know that it took seven years with over 40,000 hand-drawn frames, many of which were managed by director Kenji Iwaisawa himself. .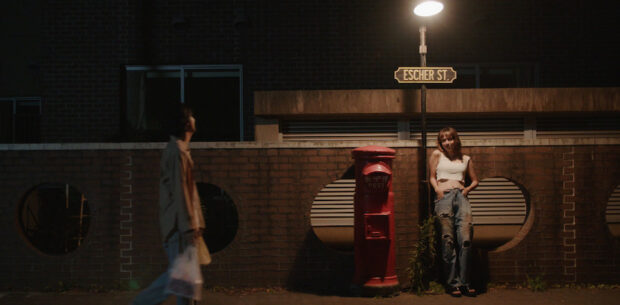 Red pole on Escher Street
We've said it before, and we'll say it again: if there's a Sono Sion movie somewhere in the festival schedule, then it makes one of those lists. The prolific Sono has made numerous films since 2008 Love exhibition, but few of them have been as accessible or so gleefully weird as this one. As much a mirror of the film industry as a celebration in a way, it forms a curious parallel with that of Naoki Murahashi. Extro through Sono's own meta-consciousness Antiporno. It's also great to see a Sono movie where he gives his wife a sense of power or agency. I loved almost every aspect of it and hereby ask that Mala Morgan be chosen in every movie.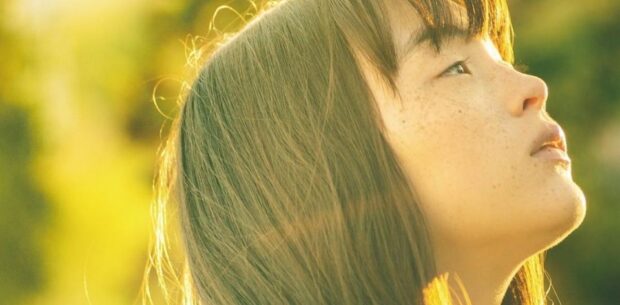 Voice in the wind
It's been almost a decade since the tragedy in and around Fukushima, but the conversation about grief and healing has only just begun for a generation, as this film shows. In a year of excellent films on the lasting impact of the Tohoku earthquake and tsunami, including The Fatalist It feels so good, this rumination about grief is one of the most emotional impacts. Read the full review.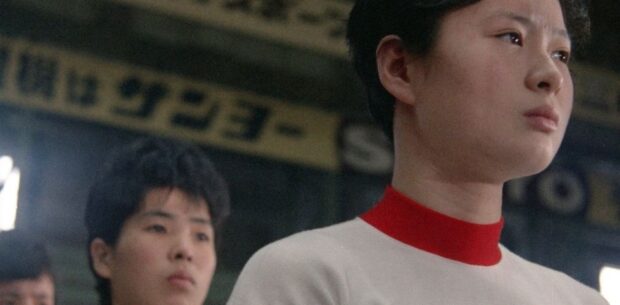 Witches of the East
As questions persist about the Tokyo Olympics taking place this year, this French documentary by Julien Faraut looks back on a remarkable story about an equally remarkable team of Japanese volleyball players and their unbeaten before their victory at the Tokyo Olympics. in 1964. Faraut combines period manga and anime with exceptional vintage footage of the team's formation, largely presented without narration and to discordant music. While not the first document on the so-called witches of the East, and certainly not the last, Faraut's film comes as a hopeful testimonial to a group of national heroes. Read the full review.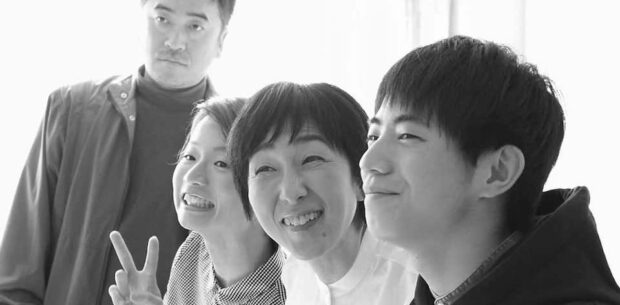 Yes Yes Yes
Following the news of the death of the matriarch of the Sayuri family (Nahoko Kawasumi), each member of the family handles it in a different way. From existential openness to crisp black and white photography, death and the grieving process are staged in Yano Akihiko's powerful film. All the performances are excellent, especially young Kazuma Uesugi who leaves nothing on the table, until the heartbreaking final scenes.
Source link